High School Dual Credit Student

GET ON THE FAST TRACK TO SUCCESS
Want to earn college credit while you're still in high school? Here's how to apply for dual credit at MCTC and get a head start on a great education.
About Dual Credit
The dual-credit program gives you both high school and college credit for MCTC classes you take while you're still a junior or senior in high school. Classes are offered at all MCTC campuses, online or at your high school.
An associate degree from MCTC means you can transfer to a four-year university or begin a career right away. MCTC has the lowest college tuition rate in the state of Kentucky.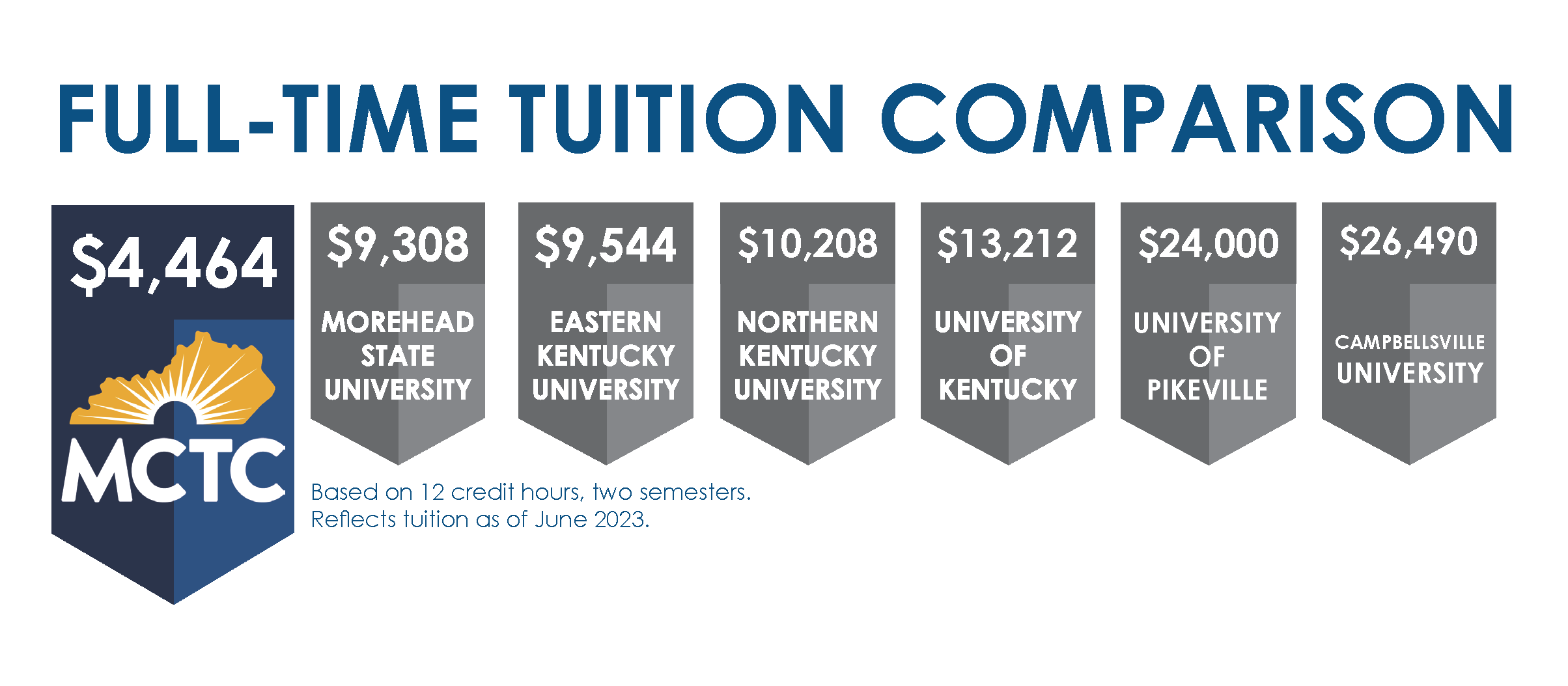 How to Apply
Applying to MCTC dual-credit program is easy and we're here to help. Just follow these steps:
1. Get a Recommendation from your high school counselor:
2. Complete a FREE admission application
3. Submit you scores from the ACT or SAT. If you haven't taken either test, you can take placement tests instead and have you high school counselor submit your high school transcript to the MCTC dual-credit office.
4. Submit your Dual-Credit Enrollment Agreement.
5. Have questions? Fill out the form below to contact our Dual-Credit team.
Contact the Dual Credit Coordinator

Get started today on the fast track to a great education and a better life. We look forward to meeting you!