Off-Campus Access Instructions:
For ALL browsers (Internet Explorer, Firefox, Chrome, etc.), you will access subscription library resources in the same way. You will need to provide your KCTCS login for many full-text, subscription resources accessible through Primo Discovery Tool and databases and links available through "Research" and "Collections" from the library homepage (see below).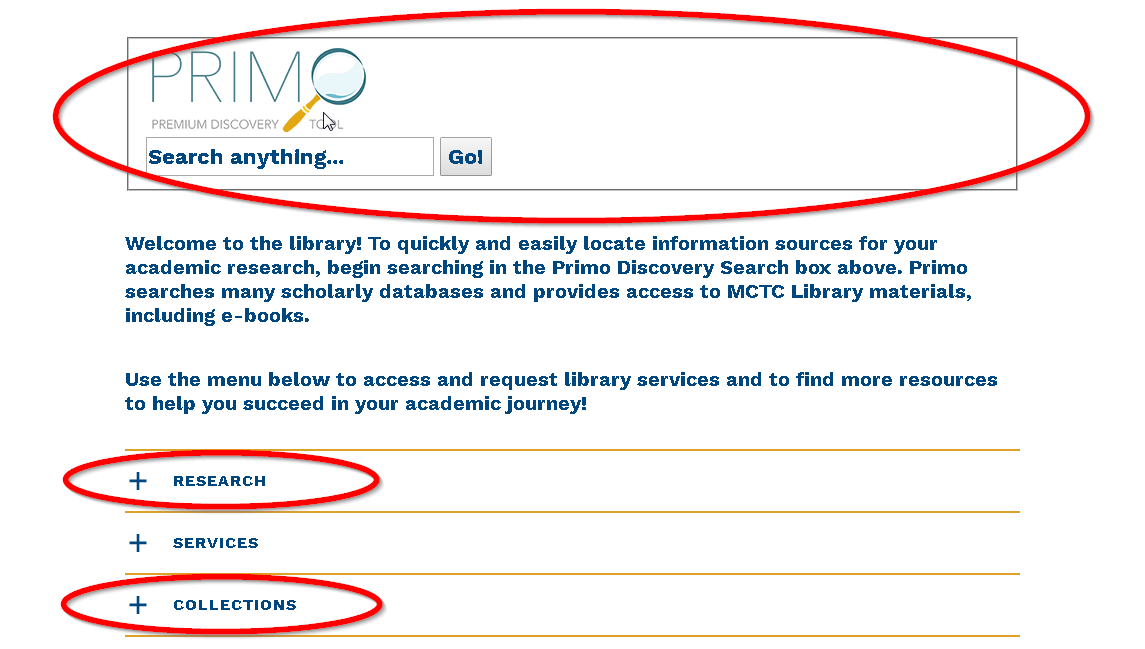 If you are searching within Primo and find a full-text article, e-book or other e-resource you need to access, click on the "View Online" or full-text link to get to the e-content, then follow the instructions further down this page.
Once you have followed a link to view a library subscription resource, you will arrive at the screen to type in your MCTC/KCTCS username and password. If you are unsure of your password or need to reset it you can do so in the KCTCS User Account Center.
Once you have provided your MCTC/KCTCS credentials, you will be able to access the subscription content.
You may be able to search several databases after you sign-in. After some time, if you wish to search additional databases, simply go back to the library home page and repeat the above steps.
If you encounter problems logging into library resources or do not see the login page above, please contact the library.