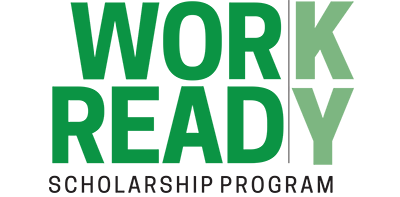 Medical Assisting
Combine people skills with science and medicine.
If you can combine personal, medical, and scientific skills, this might be the job for you. We can provide the classroom and clinical experience for this fast-moving, challenging career.
What is a medical assistant?
A key member of a health care team who works in the administrative office, examining room, and laboratory. You are a vital liaison between doctor and patient and play an important role in diagnosis and treatment.
What would I do on the job?
Schedule and monitor appointments, arrange hospital and outpatient admissions, manage medical records, process insurance claims, and manage office financial records. What medical and technical tasks would I perform? In the clinical area, you:
Prepare patients for exams, procedures, and treatments
Assist with physical examinations
Record medical histories
Take vital signs
Chart patient information
Administer medications and injections
Perform electrocardiograms
Assist with minor office surgeries
Perform venipuncture
Collect and prepare specimens
Perform basic laboratory tests
With additional education, perform some radiography
What about employment?
The five-year average for employer satisfaction is 100% for graduates of the Maysville Community & Technical College Medical Assisting program.
What about accreditation?
The Maysville Community & Technical College, Maysville and Rowan Campuses, Medical Assisting Diploma Program is accredited by the Commission on Accreditation of Allied Health Education Programs (www.caahep.org) upon the recommendation of Medical Assisting Education Review Board (MAERB).
Commission on Accreditation of Allied Health Education Programs
25400 US Highway 19 North, Suite 158
Clearwater, FL 33763
727-210-2350
www.caahep.org
Where could I work?
Doctors offices, outpatient clinics, and other ambulatory health care facilities. As health care expands, the demand for medical assistants is expected to grow much faster than the average for all other occupations.
What will I study?
Anatomy and physiology, medical terminology, medical law and ethics, pathophysiology, pharmacology, clinical procedures, laboratory procedures, and administrative procedures.
What do students say?
Graduates of the Medical Assisting program at Maysville Community & Technical College are satisfied with the education that they receive at Maysville Community & Technical College, as there is an average 100% graduate satisfaction rate over the past five years.
Program Goals
To prepare competent entry-level medical assistants in the cognitive (knowledge), psychomotor (skills), and affective (behavior) learning domains.
What credentials can I get?
You can earn a degree and diploma in medical assisting. You'll be prepared to take the certification exam of the American Association of Medical Assistants (AAMA). We also offer the following certificates under Medical Assisting:
Admission Requirements (for Medical Assisting Diploma)
Student must meet the minimum COMPASS or ACT score requirements
It is preferred, but not required, that general education and support courses be completed prior to program admission
A grade of "C" or higher must be achieved on all program required courses
The Medical Assisting Diploma and GO/TS degree is offered on the Maysville and Rowan campuses. All certificates except ECG Tech can be earned on the Maysville, Rowan, and Licking Valley campuses. ECG Tech is only offered on the Maysville and Rowan campuses.
For More Information
Diana Reeder, Program Coordinator
606-783-1538 ext. 66363
diana.reeder@kctcs.edu
Deanna Butler, Assistant Professor
606-759-7141 ext. 66230
deanna.butler@kctcs.edu
This information should not be considered a substitute for the KCTCS Catalog. You should always choose classes in cooperation with your faculty advisor to ensure that you meet all degree requirements.