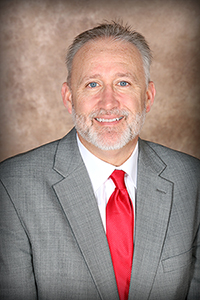 MCTC embarks on its fiftieth year as a postsecondary institution in 2018. Despite all of our additions and changes over the years, we remain committed to providing quality instruction, individual services and meaningful advocacy for our students, business partners and community. The college continues working to help create Better Lives for a Better Kentucky.
As an example of this commitment, MCTC set an all-time record in 2017-18 for the most credentials produced by our student graduates, the second year in a row to do so. The same fact is also true for the entire Kentucky Community and Technical College System. This accomplishment becomes even more impressive given the current challenges to both enrollment and revenue, across higher education throughout the nation. So why the increase in credentials? Simply put, our dedicated faculty and staff at MCTC have created an environment in which we are a destination of choice for those individuals seeking a world-class education or just-in-time job training.
The college has also committed to maintaining facilities and infrastructure that support our mission and vision. For example, in 2017-18 alone, MCTC opened the new Rowan Campus, with the Center for Advanced Manufacturing, at the John Will Stacey Regional Business Park. Additionally, utilizing grant funds, the college modernized the libraries at the Licking Valley, Maysville, and Montgomery Campuses by creating academic commons, interactive spaces where students are encouraged to collaborate and leverage multiple learning resources. Further still, we invested significantly in renovating the welding lab at the Maysville Campus, including all new welders, stations, equipment, and ventilation system. All of these changes were very purposeful as MCTC continues to strive to not only prepare and produce graduates, but to assist them to find the best available jobs in our region, now and in the years to come. Our graduates then become the trained labor force required to meet the needs of business and industry.
Whether general education/transfer or career and technical, the programs at MCTC are developed and maintained to be lean and adaptable, to ensure that Kentucky citizens are prepared to compete in a global economy. Yet in everything we do, MCTC and KCTCS remains the most affordable, accessible and relevant choice in higher education.
The first fifty years of Maysville Community and Technical College are nearly in the rear-view mirror. Even from afar, though, the future appears so much brighter. Thank you for joining us on this journey. Buckle up – it only gets more exciting from here…
With best wishes,

Dr. Steve Vacik
President/CEO, MCTC