Inaugural Women in Manufacturing event a success
November 10, 2023
by Megan Smedley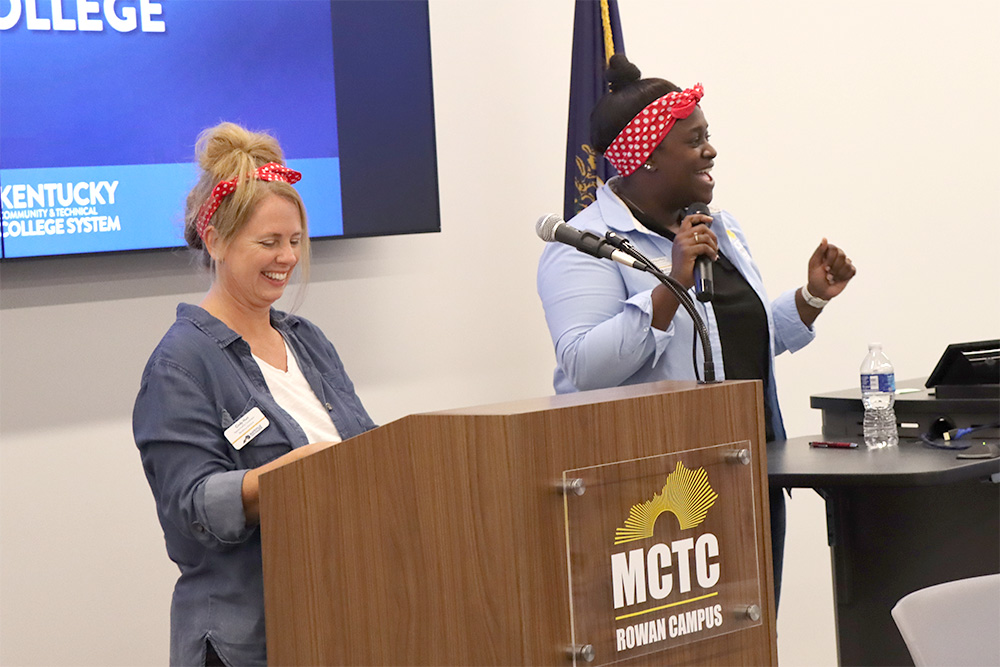 In celebration of Manufacturing Month last month, Maysville Community & Technical College's (MCTC) Workforce Solutions office held the first annual Women in Manufacturing event.
The events were held at the Maysville and Rowan campuses and had nearly 150 total eighth graders and high school students in attendance.
Participating districts included Rowan County, Mason County, Lewis County, Augusta Independent Schools, Robertson County, Bracken County, and Nicholas County.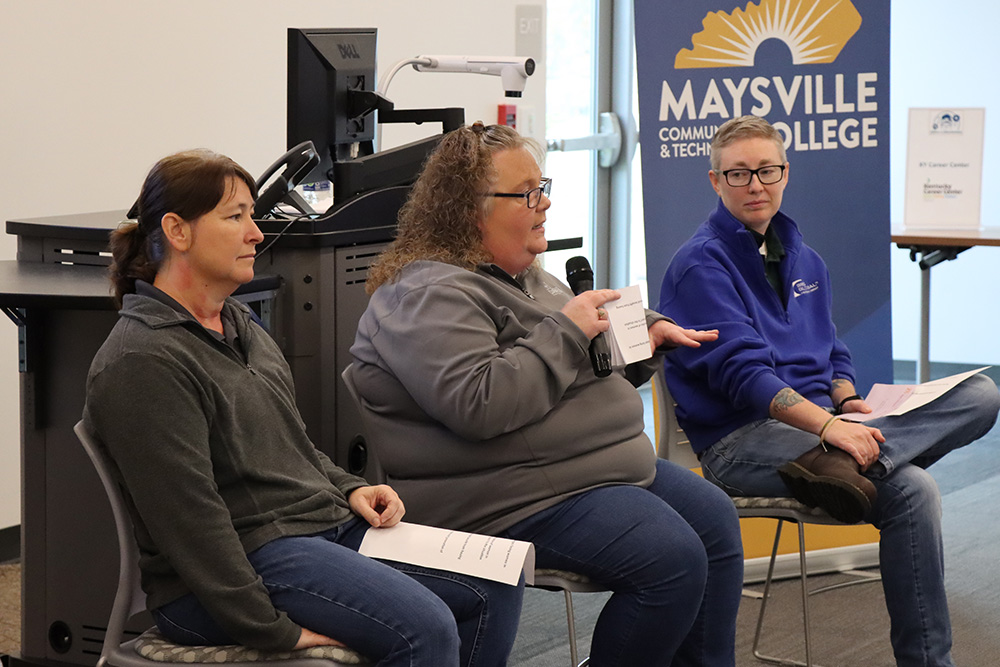 During the event, students heard about manufacturing through the years by incorporating Rosie the Riveter and panel discussions with current industry females.
Megan Hicks, Molding Supervisor at SRG Global was a part of the panel discussion on the Rowan Campus.
"Events like these are crucial for development to both the youth who attended and the guests who participated, which offers a different look for each participant," she said. "We as the guests get the opportunity to influence and provide a picture of what their future could look like by utilizing the tools and resources offered to them during the event. They as the participant get to materialize their aspirations and ask all the questions that are going to turn those into reality."
Lunch was provided by sponsoring companies and informational tables were set up for students to interact and engage with activities and information from local and surrounding industry partners.
Sponsors included International Paper, Carmeuse, G&J Pepsi, CraftForce, Nestle Purina, Enviroflight, Stober Drives, and Superior Huntingdon Composites.
Lisa Wellman, Senior Human Resources Manager at Carmeuse was in attendance and appreciated the opportunity for young women to learn more about manufacturing careers.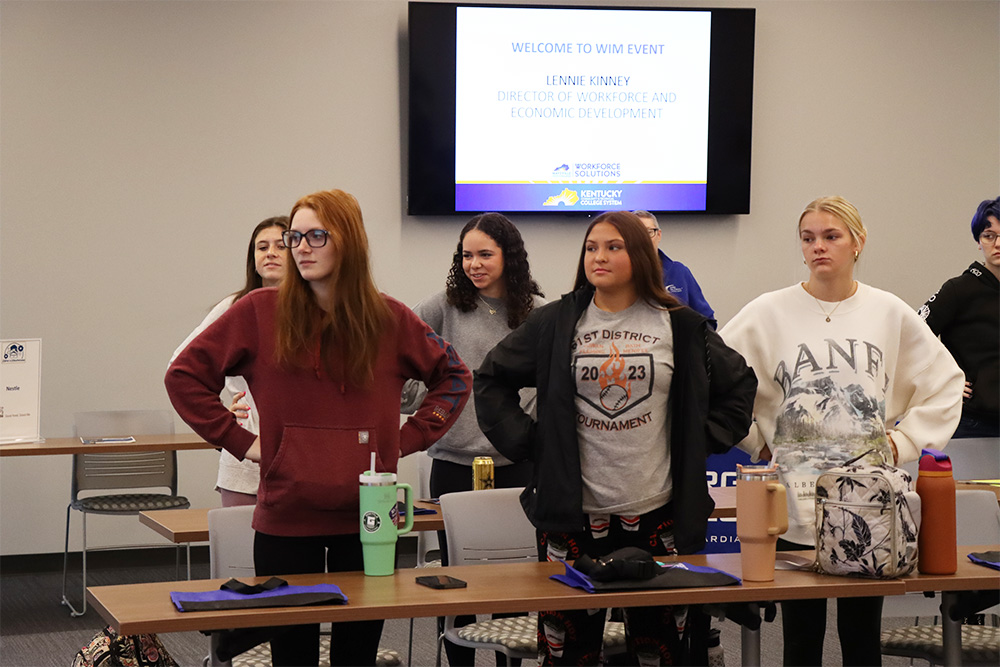 "As we all know, college isn't for everyone and there are various avenues female students can take in terms of working after high school," she said. "It is important for these females to be introduced to the manufacturing segment as early as possible as an option for them. Having this event gave those students an opportunity to explore different career options."
She added, "With recruiting being so difficult in today's environment, companies must find creative ways to reach a more diverse workforce and we must be willing to continue to push through the stereotypes that still exist today."
Lora Dunigan, Quality Manager at Super Huntingdon Composites agreed.
"Seldom do we as a group of seasoned women in manufacturing get to speak about our experiences and how we have had to navigate through the manufacturing environment. I believe that through this opportunity to speak to the students, we were able to expose them to the job opportunities and many possibilities for growth," she said. "We have a long way to go to get to a more even playing field in manufacturing, but with events such as this, it can certainly spark the interest of young ladies."
MCTC plans to hold the second Women in Manufacturing event in October 2024.