October 1 is Physical Therapist Assistant application deadline
September 8, 2023
by Megan Smedley
The deadline for current students wishing to apply for the Physical Therapist Assistant (PTA) program at Maysville Community and Technical College (MCTC) is October 1.
The program is located on the Montgomery Campus in Mt. Sterling.
In order to be eligible, students must meet all the admissions requirements, which include passing BIO 139, ENG 101, and MAT 150 with a "C" or better. Students must also have an ACT score of 19 or higher and a score of 60 or higher on the Allied Health TEAS exam.
Students must also have participated in the mandatory pre-admissions conference.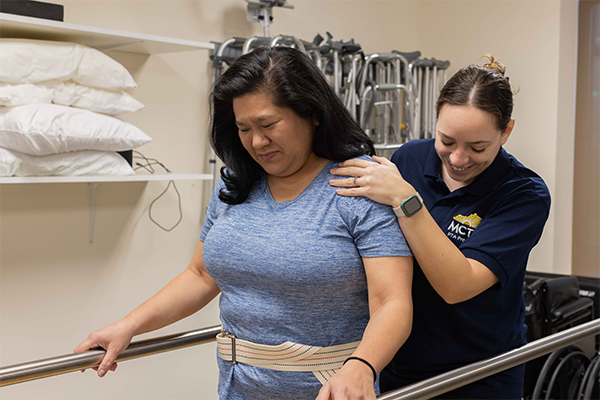 The PTA program prepares the student to become a skilled assistant working under the supervision of a physical therapist to provide patient services that alleviate physical impairments and restore function.
The program utilizes a selective admissions process with limited enrollment. Admission to the college does not guarantee acceptance into the program. New students are admitted once yearly with PTA courses beginning in the spring semester.
Upon graduation, students are prepared to take the National Physical Therapy Examination (NTPE).
The program graduated its first cohort in December 2022. PTA graduates had a 100% pass rate for the National Physical Therapy Exam-PTA and a 100% employment rate after graduation.
"PTAs have the opportunity to work in various clinical settings in a high-demand field," said Mary Alice Prater, program coordinator. "Small class sizes and state-of-the-art facilities ensure students receive the best education for their degree."
For more information, email Prater at maryalice.prater@kctcs.edu.