Link-Belt Cranes makes "game-changing" donation to MCTC diesel program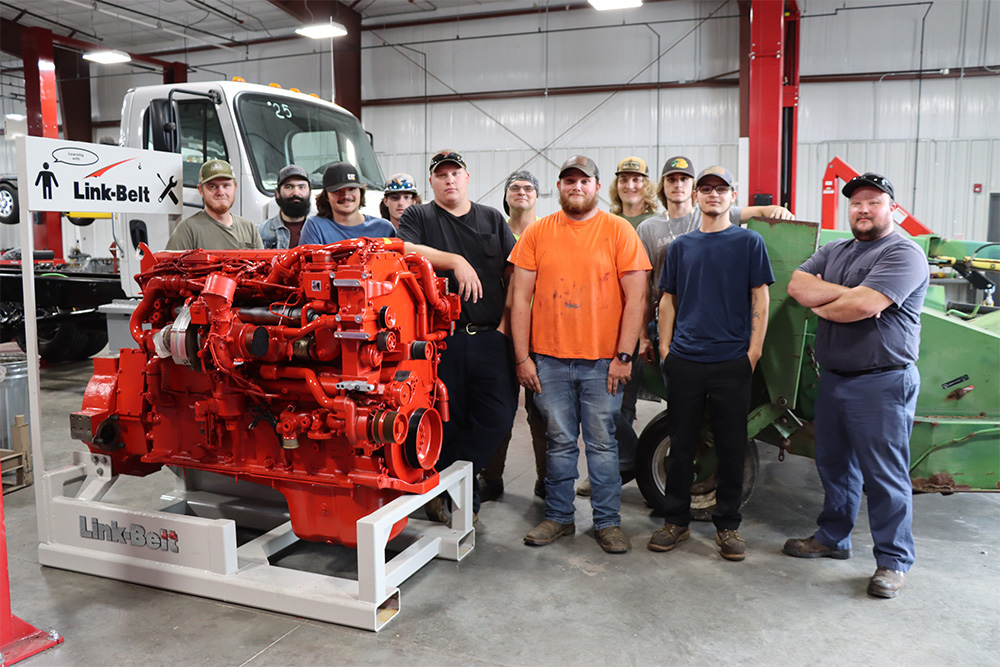 Maysville Community and Technical College (MCTC) is excited to announce the donation of a 15-liter Cummins engine for the MCTC-Rowan Campus Diesel Technology program.
The engine, valued at $43,970, has been donated by Link-Belt Cranes in Lexington.
According to Link-Belt Cranes, the donation aims to provide MCTC students with the opportunity to gain practical experience, foster a deeper understanding of mechanical principles, and enhance their problem-solving skills.
Link-Belt Cranes has been a long-time supporter of MCTC and recently participated in MCTC's Trade Wars at the Rowan Campus.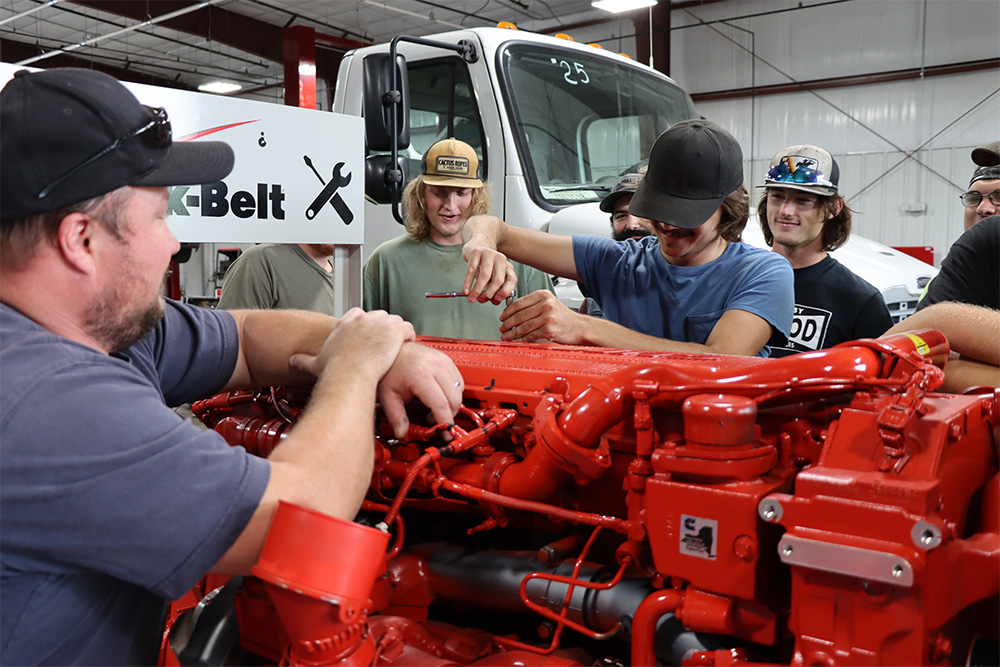 "We had a great discussion following the Trade Wars event with Mike Clevenger and others from our Link-Belt manufacturing team who attended the event about how we could better support MCTC and their ongoing efforts," said Richard Shultz, Vice President of Manufacturing at Link-Belt Cranes. "As a firm believer in the importance of hands-on learning, Link-Belt understands the significance of having access to modern equipment and resources in the educational process."
He added that the dedication of the MCTC instructors and their highly skilled graduates is an added benefit for Link-Belt's growing need for qualified candidates.
"On behalf of Link-Belt Cranes, we would like to express our admiration for the work done at MCTC-Rowan. It is an honor to contribute to their mission and help shape the future of technical education," said Shultz.
Preston Netherly, program coordinator for the diesel technology program says the donation of the engine will be a game-changer in the education of the students in his program.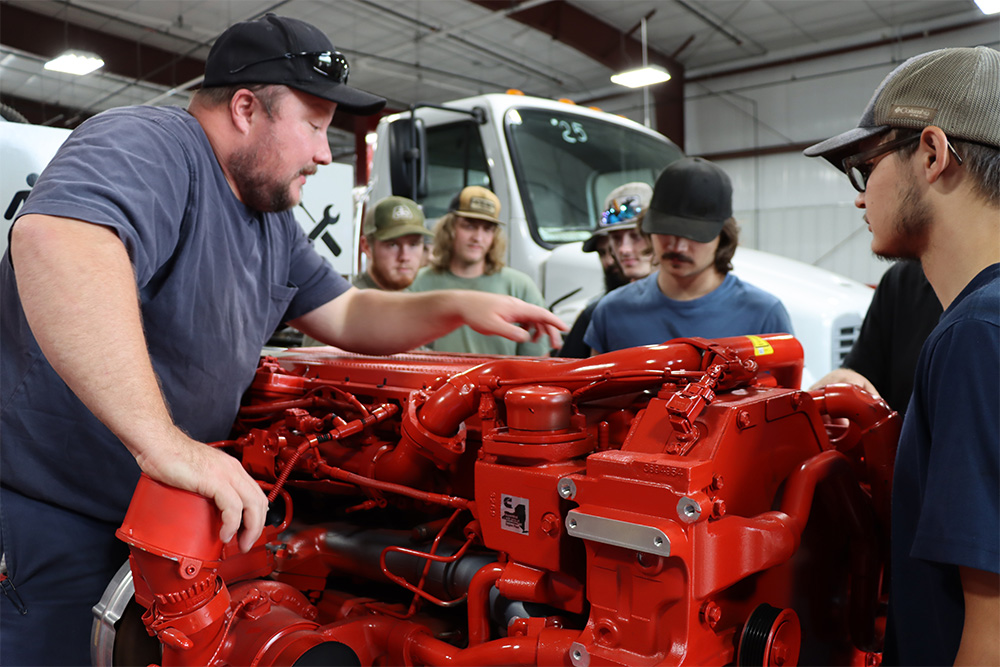 "It's not every day that we get to acquire a piece of equipment of this magnitude, so when Link-Belt Cranes reached out to us wanting to donate a diesel engine trainer to our program, my students and I were very excited," he said. "This trainer will allow the diesel students to train on a brand-new modern diesel engine that goes into various trucks and equipment. Training like this is a must for keeping up with today's fast-paced, ever-changing industry."
The diesel technology program offers a variety of degree, diploma, and certificate options for students who want a career repairing and servicing medium and heavy-duty trucks.
For more information about MCTC's diesel technology program, contact Netherly at preston.netherly@kctcs.edu.