Hedge Named MCTC March Student of the Month
March 1, 2022
by Mary Morris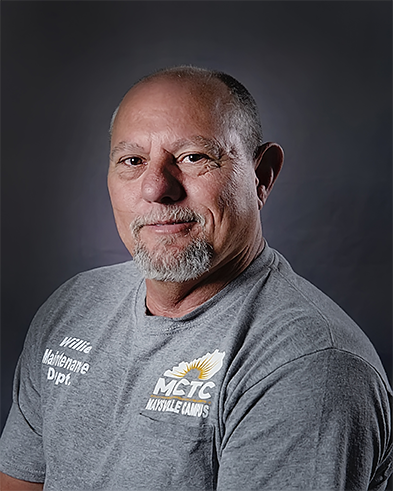 Maysville Community and Technical College (MCTC) has named Wylie Hedge III Student of the Month for March 2023.
Hedge is not only a successful student, but also an employee in Maintenance and Operations at the MCTC Maysville Campus. After earning his General Occupational and Technical Studies degree a few years ago, he made the decision to continue his studies and earn his Associate in Arts degree. Next he plans to pursue a bachelor's degree at Morehead State University.
Despite a hospitalization in 2021 due to COVID that caused Hedge to be off work for three months, he persevered and worked hard to stay on track with his degree. He has maintained a 3.8 GPA during his education at MCTC and will be graduating alongside his son and daughter in May of 2023.
Congratulations, Wylie you make us MCTC proud.
To learn more about achieving your goals by pursuing your educational journey at MCTC visit maysville.kctcs.edu