MCTC alum thrives in diesel mechanics career
November 14, 2023
by Megan Smedley
When choosing a college to attend, Blake Copher was looking for two things: he wanted to learn about diesel mechanics and didn't want to go into debt to do it.
He found exactly what he was looking for by enrolling in the Diesel Technology program at Maysville Community & Technical College (MCTC).
Diesel Technology is one of MCTC's Work Ready Kentucky Scholarship programs, which allows eligible students to complete the program at zero cost.
"I had heard great things about the different scholarships and grants offered [at MCTC]," Copher said. "When I graduated, I owed $0."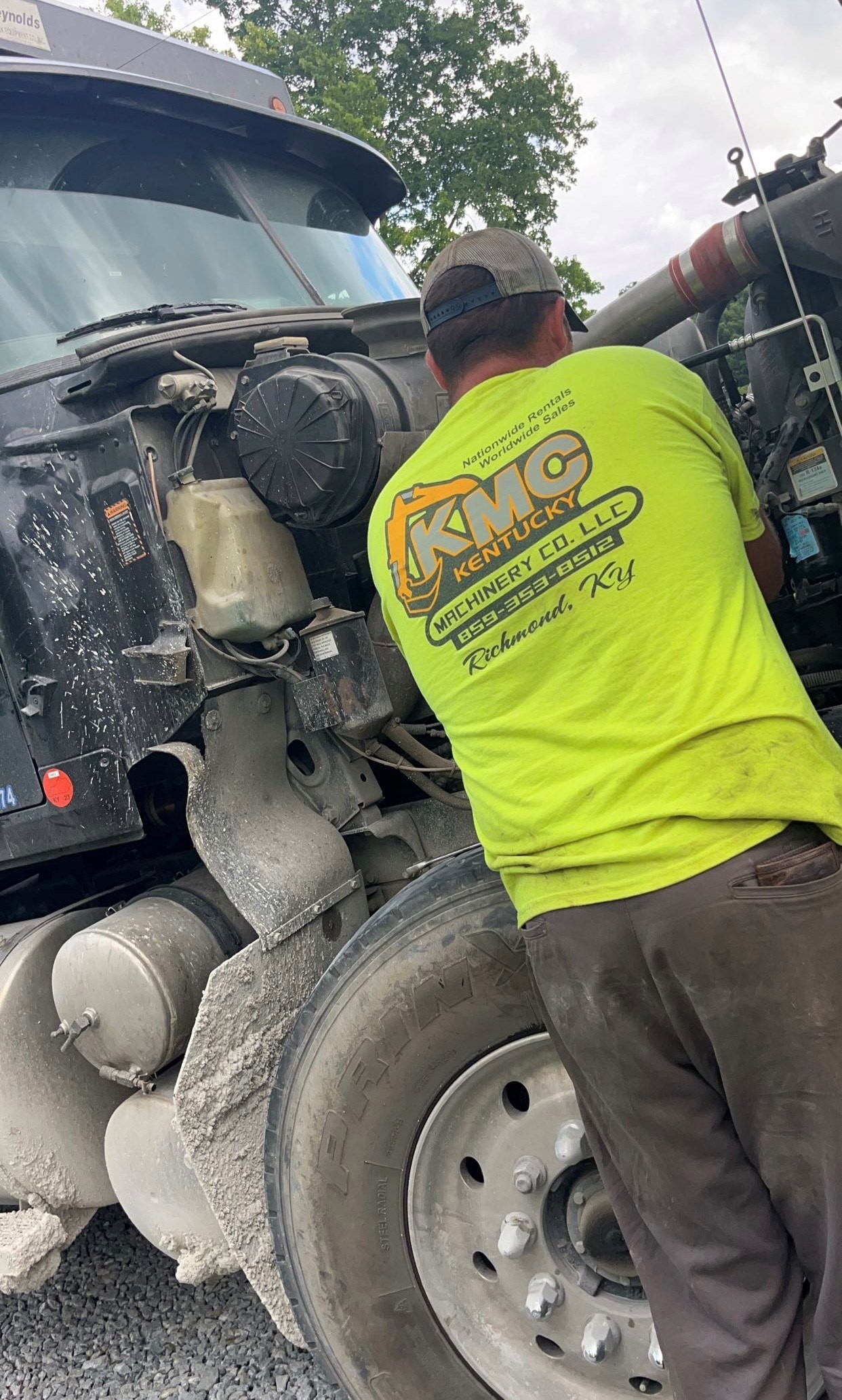 Copher graduated from MCTC last December and is currently employed with Kentucky Machinery Cooperation in Richmond.
"My time at MCTC most definitely prepared me for my current career," he says. "Each day, as I work on heavy-duty construction equipment, I use various skills I was taught by my instructor, Mr. Preston Netherly. Once I began classes, I enjoyed the medium and heavy-duty truck and equipment classes the most and that is what I am pursuing my career in."
Graduates of the Diesel Technology program often find employment in new truck dealerships, fleets, municipalities, independent repair facilities, specialty shops, and agricultural repair shops.
Copher said the classes in the program were hands-on and gave him the skills he needed to become a successful diesel mechanic.
"The advisors and instructors at MCTC are great and will help you to become the most successful person you can be," he said.
Preston Netherly, Diesel Technology Program Coordinator, says Copher's success is a testament to the dedication and hard work he invested during his time at MCTC.
"I am proud knowing that I was able to play a small role during that time, and I am confident that the knowledge and skills he has acquired will continue to propel him to even greater heights in the future," Netherly said.
For more information about the Diesel Technology program at MCTC and the Work Ready Kentucky Scholarship, visit the Diesel Technology Program page.