It's time to hit the reset button on job losses and the value of college
February 1, 2022
An op-ed commentary by MCTC Interim President Russell Ward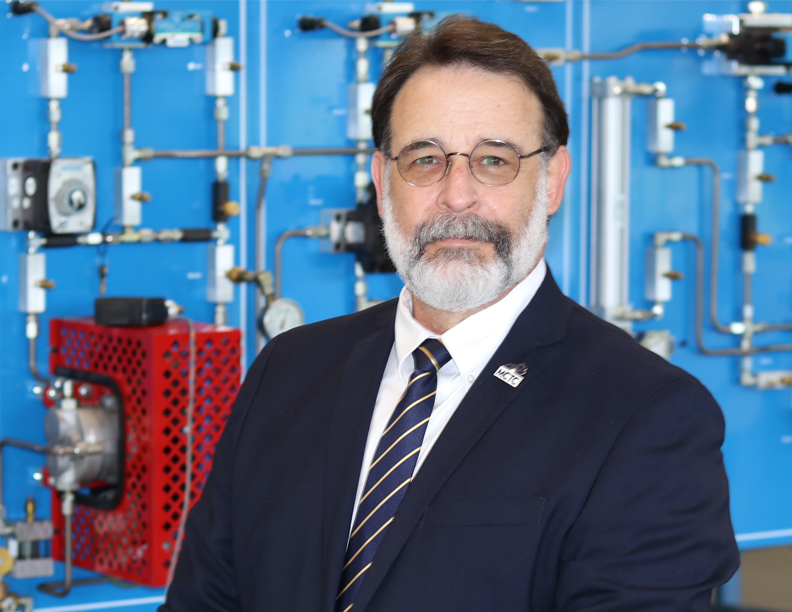 The depressing news of the loss of millions of actively employed members of the U.S. workforce has brought added attention and anxiety at year's end in response to what economists and journalists are calling either "The Great Resignation" or "The Big Quit".
Adding to the unease of those of us in higher education was the very recent announcement that America currently has more than one million fewer college students than we had at the start of the pandemic.
Let's look first at the growing apprehension being experienced by business and political leaders about the dwindling pool of employees and potential hires. Like the stock market, employment statistics constantly go up and down, subject to national and international business cycles but we have not witnessed it on such a large scale.
However, some believe that many, if not most, of those voluntarily leaving the workforce since April eventually will have to find other jobs when savings and other resources are exhausted.
As for fixing college enrollments, we're seeing more hand-wringing but few practical solutions coming forth beyond reduced tuition rates and student loan forgiveness. But, historically, we at community and technical colleges have seen our headcount numbers go up and down in business cycles.
No one has emerged to dispute the data that shows definitively that lifetime earnings generally are linked to your level of education. As our world grows more technological, that seems almost certain to continue.
In computers, most of us know that hitting the reset button means you are starting over with an empty screen. I believe it's time for our nation to take a deep breath and hit that button on both of these worrisome issues.
First, no public or private entity is doing better at preparing individuals for good jobs than community and technical colleges and at a bargain price.
Whether you want to be trained or retrained in a few weeks, a few months or as long as two years – for a job with a future – MCTC and other KCTCS colleges can meet your needs because that is what we do each day.
High-tech, high-wage and high-demand jobs are not just admissions marketing phrases. They describe the modern missions of these institutions which are aligned with our state's workforce needs.
You don't need a doctoral degree in economics to realize that Ford would not have committed nearly $6 billion to build two battery plants in Hardin County to power electric vehicles if there was any doubt about Kentucky's ability to prepare and maintain a qualified workforce.
As for the decline in the number of college students, we believe those demographics are changing daily as we learn more about how to protect ourselves from the Covid-19 virus and its variants and how to better deliver a first-class educational experience – in person or virtually – at the same time.
For those who have become part of "The Great Resignation" for whatever reason and for those who already should be in college, we invite you to go online to maysville.kctcs.edu and start the process of starting or restarting your career path.