Helphenstine Named MCTC April 2022 Student of the Month
April 20, 2022
by Mary Morris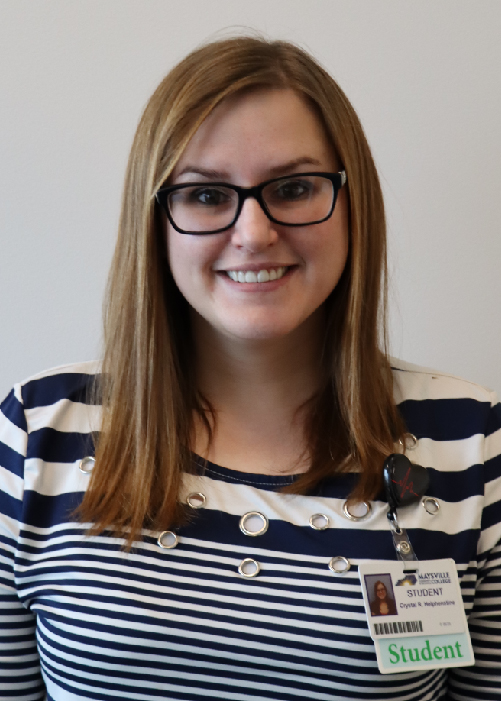 Maysville Community and Technical College (MCTC) has named Crystal Helphenstine Student of the Month for April, 2022.
Crystal chose to attend MCTC because she was interested in the Practical Nursing Program and because the Rowan Campus was conveniently close to her home in West Liberty, KY. She will graduate after one more semester and plans to bridge over and continue her education to become a Registered Nurse.
"When things get overwhelming, don't look at the whole picture, just go day by day," Crystal advises other students. She believes in achieving her goals through determination and taking one step at a time.
Her favorite thing about attending MCTC is the smaller class sizes. She feels that it is easier to get assistance and be recognized by instructors. "You don't fade into the background like you would in a big classroom," she says.
To learn more about achieving your goals by pursuing your educational journey at MCTC visit maysville.kctcs.edu