Date Set for MCTC Scholarship Scramble
June 2, 2022
by Brady Shultz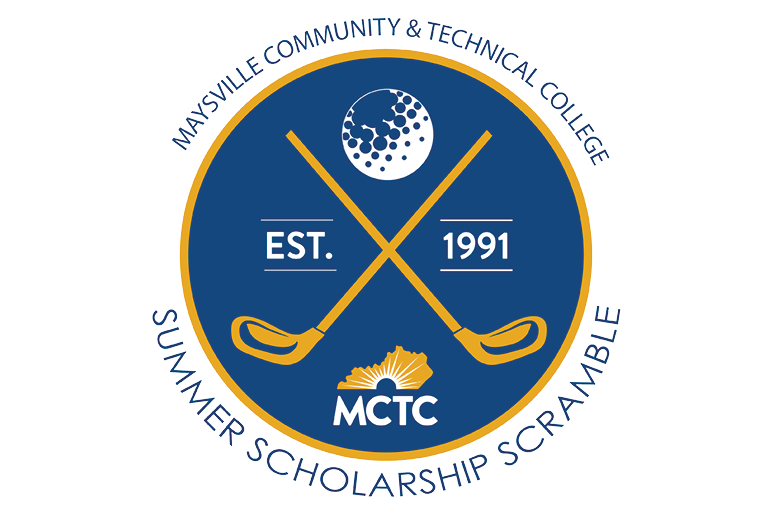 The date has been set for the Maysville Community and Technical College (MCTC) 31st annual Summer Scholarship Golf Scramble. Proceeds from the event benefit the MCTC Foundation scholarship fund for students.
The round will tee off at 1 p.m. Friday, July 8, 2022, at the Laurel Oaks Golf Course in Maysville, KY.
Participants are encouraged to bring a six-member team but individual golfers can be assigned to teams by the event committee. The fee is $80, per player and will include green fees, cart rental, raffle tickets and lunch which will be served at 11:30 a.m.
In addition to bragging rights, the top three teams will be awarded cash and prizes. The 4th place team will be determined by a blind draw and will receive a cash prize.
Various holes throughout the course will also come with an opportunity to win individual prizes. Longtime supporter, McFarland Chevrolet will once again provide an opportunity to "drive away" from the tournament with $30,000 toward a brand new vehicle with their "hole-in-one" challenge on the 12th hole of the course.
The day will wrap up with a raffle and silent auction with items donated by individuals and organizations throughout the area.
"This golf tournament has funded scholarships for MCTC students for over three decades now, says Cara Clarke, event organizer and executive director of the MCTC Foundation. "It's a day that we look forward to all year, with such a great cause, and we are grateful to our sponsors, participants and volunteers.
To register or inquire about sponsorship opportunities contact Cara Clarke at 606-759-7141 ext. 66176 or cara.clarke@kctcs.edu.