MCTC Planning Ceremony to Honor Mitchel B. "Mike" Denham
May 2, 2022
by Brady Shultz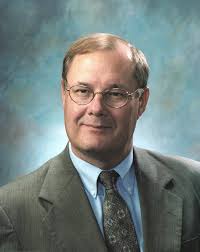 The administration of Maysville Community and Technical College (MCTC) would like to invite the citizens of Maysville and surrounding communities to attend a celebration in honor of Mitchel B. "Mike" Denham for his years of service and support of MCTC.
The ceremony will be held Friday, May 6, 2022 at 2 p.m. at the Science Building on the Maysville Campus. The address is 1755 US Highway 68 Maysville, KY. Parking for the event is available in the Science Building parking lot located behind the Main Administration building.
Please R.S.V.P to Tammy Fite at tammy.fite@KCTCS.edu or 606.759.7141 ext. 66227.