MCTC Aviation Program Prepares for Takeoff with Open House
November 8, 2022
by Brady Shultz
The new Aviation Maintenance Technology program at Maysville Community and Technical College is preparing to welcome its first cohort of students in the Spring of 2023.
The two-year, Aviation Maintenance Technology (AMT) Program will provide graduates with expertise in the inspection, repair, service and overhaul of aircraft and aircraft engines.
AMT students will learn to interpret specifications from service and technical manuals, use testing procedures and equipment, diagnose problems and make necessary repairs. Program courses will also prepare students to successfully complete certification exams required by the Federal Aviation Administration to become a licensed technician.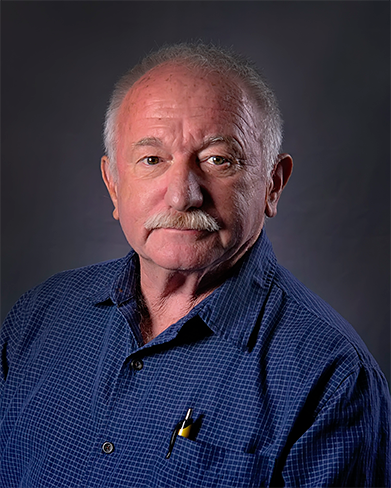 Morehead native, Perry Sloan has joined MCTC as the instructor and coordinator for the AMT program. He is a licensed commercial aircraft pilot with a flight instructor rating. Additionally, Sloan carries Inspector Authorization credentials from the Federal Aviation Administration. A certification that allows him to inspect and approve annual and progressive aircraft maintenance and repairs to ensure they meet air safety standards and regulations.
Although new to MCTC, Sloan has most recently been employed at Bluegrass Community and Technical College as an Industrial Maintenance Technology Instructor.
The program is being added to the curriculum of the college as a response to rapid growth in Kentucky's aerospace industry. Aerospace has emerged as the number one export for the state prompting a growing need for qualified aviation mechanics and technicians.
Because aviation technicians are in such high demand, students of the AMT program are eligible for the Work Ready Kentucky Scholarship which will cover 100% of the tuition related to the degree.
The AMT laboratory and classroom space will be located in a hangar currently being built at the Fleming Mason Airport as part of a recent expansion project and grant awarded to the airport by the Federal Aviation Administration and the Kentucky Department of Aviation.
Anyone interested in learning more about the program is invited to join the college on Thursday, November 17 from Noon until 6 p.m. at the Fleming-Mason Airport. Program coordinators and college admissions staff will be on hand to answer any questions.
This program is scheduled to begin the Spring semester of 2023 pending required approvals by the Federal Aviation Administration and the Southern Association of Colleges and Schools Commission on Colleges which is the primary accrediting body of the college. Initial approval has been granted by the Kentucky Council on Postsecondary Education and the Kentucky Community and Technical College System Board of Regents.
For information about MCTC and the Aviation Maintenance Technician program, go online to maysville.kctcs.edu.