Higher Ed Veteran to Manage MCTC's Alumni Engagement Initiative
August 19, 2022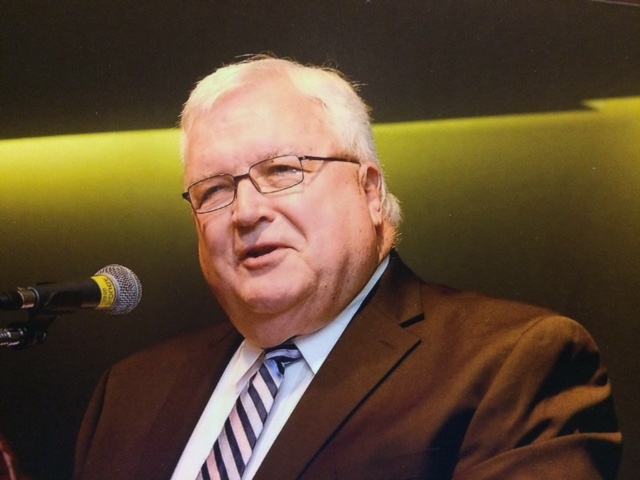 Maysville Community and Technical College has turned to an experienced higher education administrator to lead an initiative aimed at actively engaging more alumni in the life of the institution.
Dr. Laura McCullough, MCTC president/CEO, announced that Keith Kappes of Morehead, longtime advancement professional, has assumed those duties and is working with alumni coordinators representing the institution's campuses in Cynthiana, Maysville, Morehead, and Mt. Sterling.
Kappes joined the MCTC staff in 2019 on a part-time basis in advancement, marketing, and public relations. He also previously served as publisher of The Morehead News and other regional newspapers and as a vice president at Morehead State University.
President McCullough said:
"It is the right time to commit more resources to mobilizing this important constituency to help MCTC be even more effective in serving our students and our communities. We appreciate the preparation that Cara Clarke, Amanda Conley, and Jacob Wolfe started 18 months ago and now believe we have a team in place to fully engage our alumni like never before."
Kappes said the four alumni coordinators are "excited and enthused" about encouraging more MCTC graduates and other former students to express their pride in the institution.
"At MCTC, we are committed to an ambitious program of alumni engagement, consisting of alumni-driven activities, the quantity and quality of alumni records, lasting and mutually helpful relationships, institutional loyalty, strengthening MCTC's reputation, and increased external financial support from a variety of sources," he added. "A community college education gave me a great start in life, and I am confident that the vast majority of our MCTC alumni share those same kinds of feelings."
The part-time alumni coordinators are Christy Kissick, Rowan; Sierra O'Cull, Montgomery; Lauren Mattox, Licking Valley; and Debbie Nolder, Maysville.
MCTC opened in 1968 as Maysville Community College and merged with Rowan Technical College in 2004. The Licking Valley Campus in Cynthiana was added in 1989 and the Montgomery Campus in Mt. Sterling opened in 2013.
For more information about MCTC's alumni relations program, go online to maysville.kctcs.edu or to mctcfoundation.org or contact Kappes via e-mail at keith.kappes@kctcs.edu.