MCTC Hosts Thirty-First Annual Scholarship Scramble
August 30, 2022
by Brady Shultz
Maysville Community and Technical College (MCTC) held the Thirty-First Annual Scholarship Golf Scramble on Friday, July 22, 2022. The event teed off at 1 p.m. at the Laurel Oaks Golf Course. Proceeds from the round support the MCTC Foundation which provides scholarships to help students achieve their academic and career goals.
The event was rescheduled due to rain earlier in the month.
"To have ninety golfers join us for the day after having to re-schedule says a lot about the support we receive from this community," says Cara Clarke, MCTC Foundation Executive Director. "The Summer Scholarship Scramble has become a tradition for many of them," she adds. "Their contributions create a better life for our students and for that, we are grateful."
Winning Teams are as follows: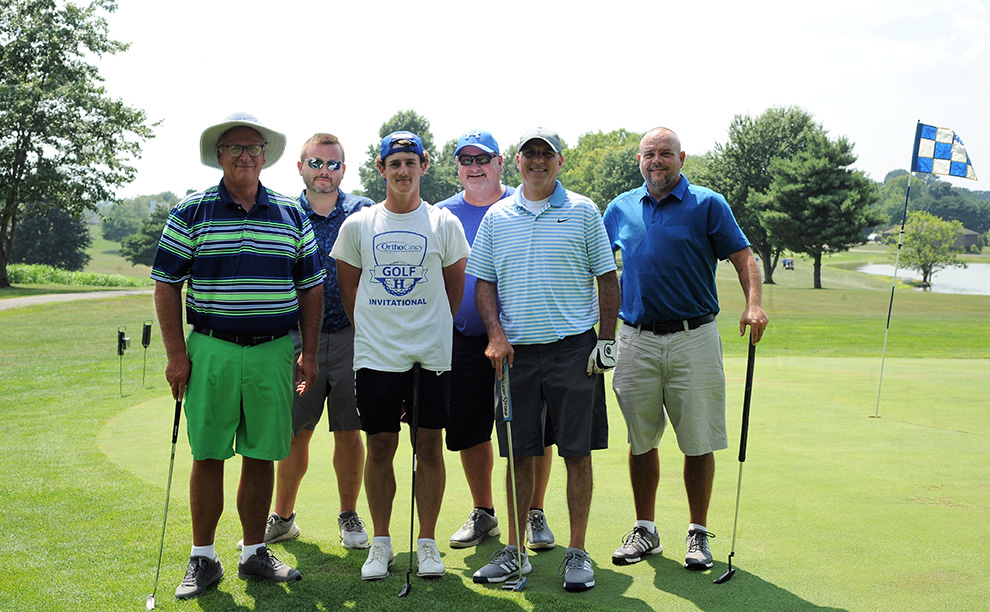 First Place – Team Butler (Shooting a 52). Jason Butler, Brad Litzinger, Danny Palmer, Robbie Sapp, John Blackstock and Logan Shepherd.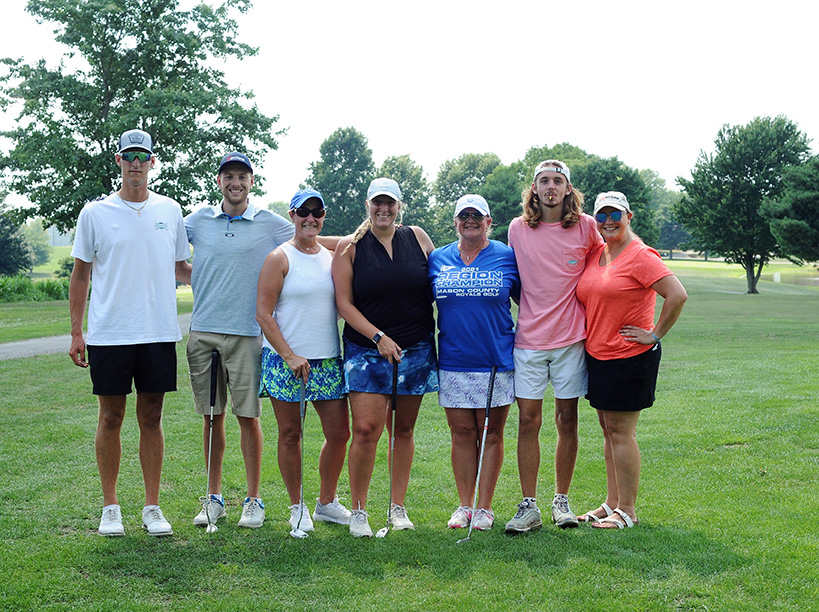 Second Place - Acciona Team (Scorecard playoff) – Austin Roach, Evan Schumacher, Kaden Grooms, Felicia Grooms, Connie Schumacher, and Samantha Schumacher. Tiffany Allison was there representing Acciona.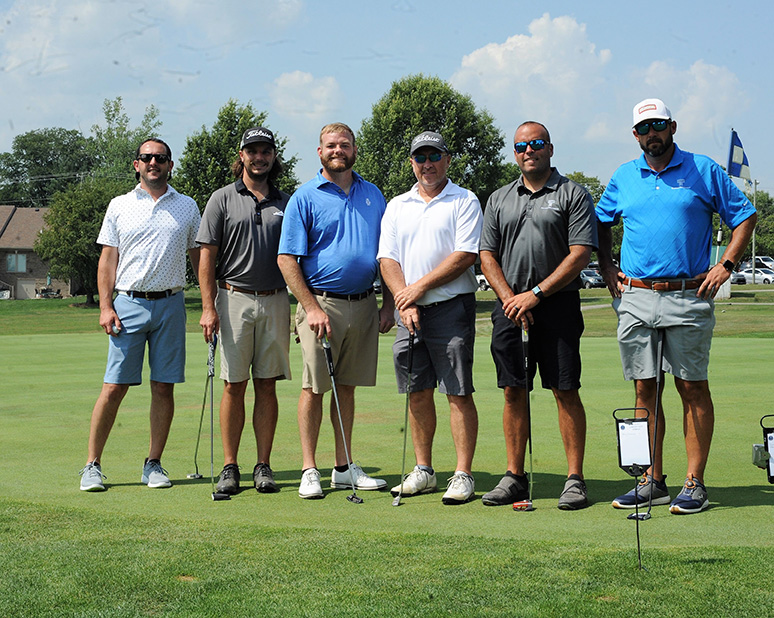 Third Place – Team Stephens (Scorecard playoff) - Brad Stephens, Chris Smoot, Jared Wagner, Chad Jeffries, J. P. Tranbarger and Casey Story.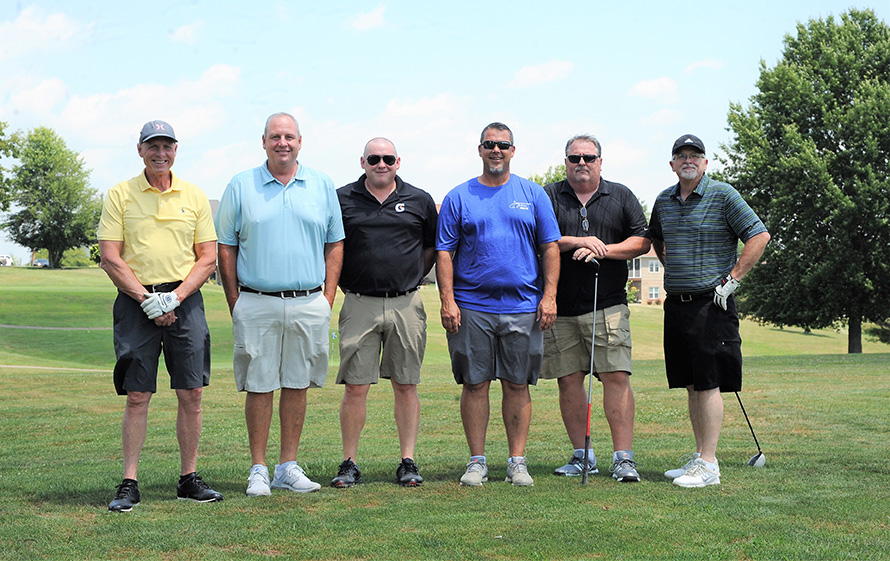 Fourth Place – G&J Pepsi (draw for forth) - Jim Leonard, Josh Madden, Previs Kirk, Patrick Hudson, Chris Lawson and Patrick Zemba.
Individual Hole Winners were as follows:
Hole #1 – Evan Schumacher, Longest Drive (Male)
Hole #2 – Kennedy Wellman, Longest Drive (Female)
Hole #4 – Corey Prater, Closest to the Pin (Male)
Hole #4 – Felicia Grooms, Closest to the Pin (Female)
Hole # 8 – Zach Ring, Closest to the Pin
Hole # 9 – Tracy Hunt, Longest Putt (Male)
Hole #12 – Emily Rhonemus, Longest Putt (Female)
Hole #12 – Gabe Scott, Longest Putt (Male)
Hole #14 – Danny Palmer, Most Accurate
Hole #16 – Bill Grizzle, Closest to the Pin
Hole #18 – JP Trangarger, Shortest Putt (by team)
Russ Curtis and Joe Hampton each won Split the Pot prizes collected at the events.
The afternoon concluded with a raffle and live auction for items donated by area businesses and individuals.
"We owe a special thanks to our event sponsors and prize donors," commented Clarke. "Many of our sponsors have been with us for years and we are thankful for their investment in MCTC students."
The complete list of Summer Scholarship Golf Scramble sponsors is as follows:
Acciona Energy USA Global LLC, Bank of Maysville, Barnes & Noble Bookstores, "Ben's Car Wash, Ben Breslin", Brell & Son Funeral Home, Carmeuse Lime & Stone, CBTS, Charles W. Traxel Company, Clarke and Clarke Attorneys, Community Trust Bank, Inc., Connie Jo's, "Delores Woods Baker, Candidate for Circuit Court Judge", deSha's Restaurant & Bar, Edward Jones Trust Company, G & J Pepsi-Cola Bottlers Inc., Haney's Ace Hardware, Harris Honey Apiary, International Paper, Maysville Mill, Kentucky Gateway Museum Center, Kibler Lumber of Maysville, Kimberly Leet Razor, 19th Judicial District Judge, Lasting Impressions Salon & Spa, Laurel Oaks Golf Club, Line-X of Morehead, Lowe's of Maysville, McFarland Chevrolet Buick, "M & M Custom Framing/Harry Mann, Maysville Players, McDonald's of Maysville, Mitsubishi Electric Automotive, Naylor Orthodontics/Rachel Naylor, DMD, O'Rourke's Pub, Patrick & Belinda Breslin, Precision, Inc (PPI), Regal Rexnord, River Valley Dental/Dan Thompson, DMD, Security Bank & Trust Company, Spectrum Graphics, St. Claire Medical Center, The College Café, Trace Creek Construction, WFTM
To learn more about how you can help fund scholarships at MCTC visit mctcfoundation.org.