Believe in Yourself and Your Potential
We offer many different hands-on manufacturing programs that will allow you to have a customizable education and several paths to choose from. These classes are taught by experienced professionals who want to help you reach your full potential.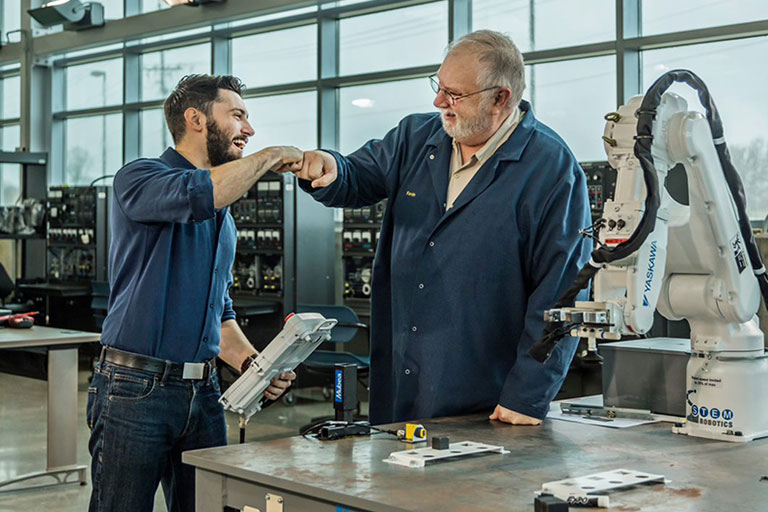 come learn about
Our degree in Computerized Manufacturing & Machining
The Computer Aided Drafting & Design program
Different offerings in our Industrial Maintenance Technology program
A skilled trade
One of the biggest advantages to attending one of our colleges is that you get a great education without having to pay the price of attending a 4-year institution. An astounding 65% of our students receive some form of financial aid, and we have incredible faculty members that can help you with that, too.
Your Education, Your Terms, Your Way
Our technical programs offer degrees in fields that are hiring and pay well. Our graduates are extremely competitive in the workforce with a job placement rate of over 80%, and by offering flexible class times, we allow you to work toward getting your degree without having to put other things on hold.
Financial aid is available for students of all ages and programs.