Human Resources
Maysville Community and Technical College is more than a place to work, it's an opportunity to enhance the quality of life and employability of the citizens of Kentucky.
The Office of Human Resources is here to assist employees with their professional needs. We strive to provide the best service and guidance on a wide-range of human resources and personnel matters. We hope you will find the information on our site useful and please feel free to contact us if there is additional information we can provide.
Amanda Conley, HR Director, is located on the Maysville Campus, Room A-263C. Phone: (606) 759-7141 ext. 66119 or email amanda.conley@kctcs.edu
Macenzie Gilbert, HR Specialist, is located on the Maysville Campus, Room A-263D. Phone: (606) 759-7141 ext. 66212 or email macenzie.gilbert@kctcs.edu
Office Hours are 8:00 a.m. - 4:30 p.m. Monday through Friday.
Policies
Faculty/Staff Informational Links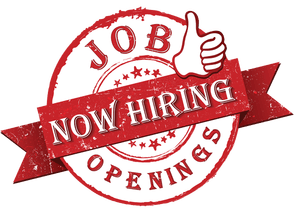 Employment Information
Whenever there is a position opening, you can view the listings and apply online by visiting the JobSeekers link. We are an equal opportunity employer and all employment decisions are based upon merit and business needs.
Benefits
FMLA
Retirement
Participation in a KCTCS retirement plan is a condition of employment.
Individuals must enroll with the first 30 days of employment.
Required to contribute a percentage of their salary each pay period.
Individuals enroll in a Defined Contribution Plan 403(b).
In the Defined Contribution Plan, employees contribute 5%, the employer match is 10%.
Vesting in the Defined Contribution Plan is as follows:

Employee portion - immediate
Employer portion - 100% vested after 5 years of service
Worker's Comp
What if I'm injured at work?
ABSOLUTELY UNDER NO CIRCUMSTANCES SHOULD YOU SUBMIT YOUR PERSONAL HEALTH INSURANCE FOR PAYMENT.
In a medical emergency, go immediately to the nearest emergency or urgent care center or health care physician, and contact your supervisor within 24 hours of the accident. In a non-emergency, contact your supervisor immediately. Your agency will then assist you through the workers' compensation claim process. You must complete a First Report of Injury form in the event of a work related injury or illness.
You will be assigned a claim representative to investigate and manage your claim.
Have the First Report of Injury Form completed by your supervisor and sign the Signature Page, Medical Waiver and Consent Form and the Designated Physician Form in the beginning of the claim process.
You will receive a temporary prescription card that will allow you to fill your prescriptions without any out-of-pocket expenses. Take the Prescription Form with you to the pharmacy.
Select a physician from the list of pre-approved providers. You may change your "gatekeeper" physician only one time. Referrals to specialists are not considered a physician change. If you change your gatekeeper physician, you must complete and submit the 2nd Designated Physician Form.
Always take the Report of Medical Status form with you to your doctor appointments and bring the completed form back to your agency.
To request reimbursement for out-of-pocket expenses related to your injury, use the reimbursement form and send to your claim representative.
Accumulated leave can be used when you must miss work for a work-related injury to make up the difference between Workers' Compensation benefits and your regular salary. To use accumulated leave during your workers' compensation injury, you must remit your workers' compensation check (TTD check) to the agency by completing an Accumulated Leave Form prior to receiving accumulated leave. This form must be signed by the employee, witnessed, and forwarded to the payroll officer for their records.
Workers' Compensation First Report of Injury or Illness ​​
Reminder: The First Report of Injury (IA-1) must be submitted by the supervisor (or designee) immediately after notification of injury. The first report of injury must be completed "within three (3) working days" per KRS 342.038, after the injury. Failure to comply with this statute can result in a fine being levied of up to $1,000.00 for each occurrence.