What is Electrical Technology?
If you plan to work in industrial, commercial or residential electricity, then the Electrical Technology program is for you. This program will meet the training needs of two areas of concentration: Industrial Electrician or Construction Electrician.
You will learn electrical theory, industrial motor controls, programmable logic controllers, electrical panel building, pneumatic/hydraulic circuits, residential wiring, commercial wiring and electrical troubleshooting. Laboratory activities will give you the opportunity to work with installation projects, switching and control equipment, typically used in problem solving procedures, and the maintenance of electrical equipment.
What are my career choices?
Upon graduating from the Electrical Technology program, you will be ready for an entry level position in the industrial or construction trade. Employment opportunities are primarily with manufacturing, residential/commercial contractors and other various related fields.
What are my degree, diploma, or certificate options?
Diploma Options
Electrical Technology: 29-31 credit hours
Certificate Options
Electrical Construction: 31-33 credit hours
Electrician Trainee Level I: 8 credit hours
Electrician Trainee Level II: 13 credit hours
Residential Electricity Level I: 14 credit hours
Residential Electricity Level II: 21-22 credit hours
Electrical Motor Control Level I: 23-25 credit hours
Electrical Motor Control Level II: 34 credit hours
For program course requirements, contact:
Brandin Perkins
606-783-1538 ext. 66343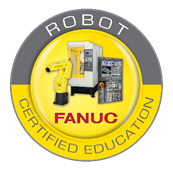 We are a FANUC Level I & II CERT Provider.
Resources:
Gainful Employment Disclosure Information
Length of Program
You can earn an associate in applied science degree in two years if you maintain full-time status.
This information should not be considered a substitute for the KCTCS Catalog. You should always choose classes in cooperation with your faculty advisor to ensure that you meet all degree requirements.