PaperCut PIN Number
Find the PaperCut client in the top right corner of your desktop and click on details to open a webpage with your PaperCut account details.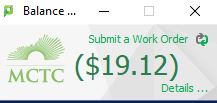 If the client is not visible find the icon in the taskbar in the bottom right of your screen and click on it from there.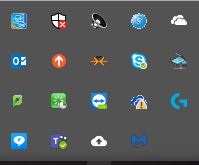 Once you have reached the webpage log in with your KCTCS credentials.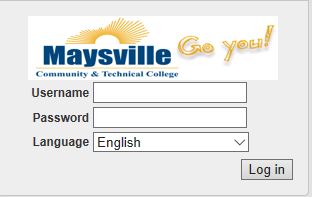 Click on "show" to display your PaperCut PIN. This page will also display your balance, total print jobs and balance history. You can also use the left hand navigation to display your transaction history, recent print jobs, and jobs that are currently in the print queue waiting to be printed. You can also delete any print jobs in the queue that you no longer need to print.