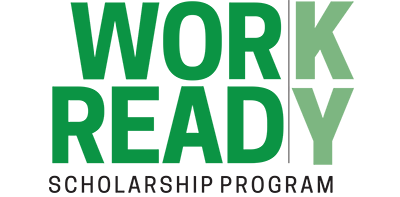 Diesel Technology
The skills needed to analyze malfunctions and repair, rebuild and maintain construction equipment, agriculture equipment, or medium and heavy trucks are emphasized in this program. Students are provided instruction and experience in systems such as diesel engines, fuel injection, onboard computers, transmissions, steering and suspension, and brakes.
Available Credentials
Associate in Applied Science
General Occupational/Technical Studies with students plan of study in Diesel Technology.
Diploma
Construction Equipment Technician: 53-58 credit hours
Agriculture Equipment Technician: 50-55 credit hours
Medium and Heavy Truck Technician: 52-55 credit hours
Certificates
Construction Equipment Mechanic Helper: 23 credit hours
Mobile Air Conditioning Mechanic: 12 credit hours
Heavy Duty Brake Mechanic: 12 credit hours
Electrical/Electronics Systems Mechanic: 12 credit hours
Diesel Steering & Suspension Mechanic: 12 credit hours
Diesel Engine Mechanic: 12 credit hours
Diesel Mechanics Assistant: 27 credit hours
Heavy Duty Drive Train Mechanic: 12 credit hours
Undercarriage Mechanic: 12 credit hours
Agriculture Equipment Mechanic Helper: 20 credit hours
Fluid Power Mechanic: 12 credit hours
Preventive Maintenance Mechanic: 13 credit hours
Medium and Heavy Truck Mechanic: 30 credit hours
For program course requirements, consult the Diesel Technology Check Sheet.
Program Length
You can complete the Associate in Applied Science/General Occupational Technical Studies in two years as a full-time student. Diplomas and certificates can be completed in less time depending on your class load.
Employment Opportunity
Most Diesel Technicians are employed by independent repair shops and businesses such as truck sales and service, construction companies, mining companies, and state highway departments.
According to the Department of Labors Occupational Outlook Handbook, the median income for Diesel Technicians in 2004 was $39,104.
For More Information
Dennis Swartz
606-783-1538 ext. 66341
Dennis.swartz@kctcs.edu

Maysville Community and Technical College, Rowan Campus-Morehead
609 Viking Drive
Morehead, KY 40351
606-783-1538
606-784-9876 fax

This information should not be considered a substitute for the KCTCS Catalog. You should always choose classes in cooperation with your with your faculty advisor to ensure that you meet all degree requirements.