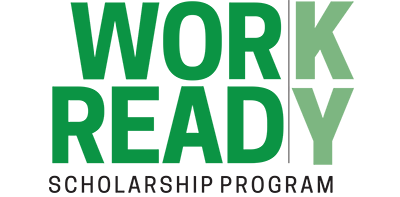 Medical Laboratory Technician
Program Description: As a medical laboratory technician you will work under the supervision of a registered clinical scientist or pathologist. Medical laboratory technicians collect specimens from patients and perform laboratory tests; laboratory results currently contribute 70-80% of the diagnostic information used by healthcare providers for diagnosis and treatment of disease. You will be trained in both the theory and practice of clinical laboratory procedures and learn to collect specimens from patients and perform laboratory testing in all areas of the clinical laboratory, including immunohematology, chemistry, microbiology, serology, hematology and urinalysis.

Length of Study: The Medical Laboratory Technician program at MCTC can be completed in four semesters from the time you are admitted to the program; the successful student will then receive an Associate in Applied Science (AAS) in Medical Laboratory Technician degree.
Students may also complete the Phlebotomy for the Health Care Worker certificate as part of this program. Students enrolled in the program must achieve a minimum grade of C in all MLT courses. Upon successful completion of the program, students will be eligible to become nationally certified as a Medical Laboratory Technician, MLT.
The Phlebotomist Certificate is available, but it not part of the MLT program.
Unique Requirements for Admission: Acceptance into the Associate Degree Medical Laboratory Technician program is based on a selective admissions process. Requirements include:
application for admission to college;
official transcript from each college or university previously attended;
official high school transcript verifying graduation or official passing GED scores;
attendance at one Pre-Admission Conference per admission cycle;
CONFERENCE DATES AND TIMES:
JANUARY 18, NOON- 1:00 PM
JANUARY 30 3:00 PM-4:00 PM
FEBRUARY 16, 9:00 AM - 10:00 AM
FEBRUARY 28, 4:00 PM - 5:00 PM
MARCH 16, 11:00 AM - NOON
MARCH 26, 3:30 PM- 4:30 PM
ALL LOCATED IN ROOM S-304 2ND FLOOR OF SCIENCE BUILDING, MAYSVILLE CAMPUS
successful completion of math, science and course pre-requisites with a grade of "C" or higher;
GPA of 2.00 or better in all college coursework (not just one class);
Red Cross or American Heart Association Healthcare Provider Level CPR certification (online certification not acceptable);
all college and program admission requirements on file by April 1stof each year for consideration of admission in the fall semester;
documentation of computer literacy as defined by KCTCS.
Job outlook: Medical laboratory technicians can work in a variety of settings including: hospitals, physicians offices, clinical laboratories, industry, research, public health laboratories, and forensic and pharmaceutical laboratories. Medical laboratory technician is ranked among the top 20 Kentucky occupations with the most annual job openings and top 20 fastest growing occupations in Kentucky (that generally require an associates degree). In 2011, the average wage for Medical Laboratory Technicians in Kentucky was $18.18 per hour.
Source: Kentucky Education and Workforce Development Cabinet, Department for Workforce Investment, Office of Employment and Training, Research and Statistics Branch.
Accreditation: The Medical Laboratory Technician Program is in the process of obtaining accreditation through the National Accrediting Agency for Clinical Laboratory Sciences (NAACLS).
NAACLS
5600 N. River Rd., Suite 720
Rosemont, IL 60018-5119
847-939-3597
Program Location: Maysville Campus
Program Coordinator:
Michelle Thoroughman, MS, MT (ASCP)
Medical Laboratory Technician Coordinator/Instructor
1755 US Hwy 68
Maysville, KY 41056
P: (606) 759-7141 ext. 66277
F: (606) 759-7176