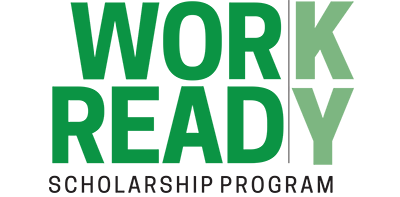 Computerized Manufacturing & Machining
Work activities in machine shop involve applying knowledge of machine capabilities, the properties of materials, and shop practices to set-up and operate various machines. The skills needed to position work pieces, adjust machines, and verify the accuracy of machine functions and finish products are taught by classroom instruction, demonstration, and hands on experience.
Machinists use machine tools such as lathes, drill presses, and milling machines to produce precision metal parts. They use their knowledge of the working properties of metals such as steel, cast iron, aluminum, and brass and their skill with machine tools to plan and carry out operations needed to make machined products that meet precise specifications.
Available Credentials
Associate in Applied Science
Computerized Manufacturing and Machining: 65-68 credit hours
Diploma
CNC Machinist: 56-59 credit hours
Machinist: 41-47 credit hours
Certificate
Exploratory Machining I: 12 credit hours
Machine Tool Operator I: 15-20 credit hours
Machine Tool Operator II: 23-31 credit hours
For program course requirements, consult the Computerized Manufacturing & Machining Check Sheet.
Length of Program
This program can be completed in two years as a full-time student. Diplomas and certificates can be completed in less time depending on your class load.
For More Information
Kenneth Barnett
606-783-1538 ext. 66336
kbarnett0035@kctcs.edu

Program Location(s): Rowan Campus & Montgomery Campus (YEAR 1 only beginning Fall 2016)
This information should not be considered a substitute for the KCTCS Catalog. You should always choose classes in cooperation with your with your faculty advisor to ensure that you meet all degree requirements.