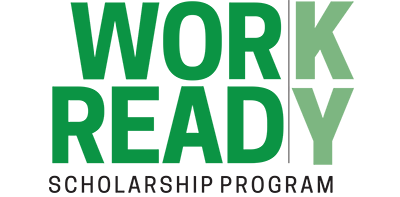 Computer & Information Technologies
Computer & Information Technologies: Good Salary and Many Opportunities
If you are looking for a well-paying job, in perhaps the fastest-growing industry in the modern economy, you're in the right place at the right time. Don't miss the chance to start a career in the future of our society.
Where will this program take me?
Our Computer & Information Technologies (CIT) program leads to an Associate in Science degree that prepares you for entry-level positions in various specialties. You get the skills to problem-solve and communicate effectively in this ever-changing industry. You will also be prepared to sit for industry-recognized certification exams.
So many specialties, so many choices!
We offer degrees and certificates in both the traditional and fastest-growing areas of information technology, including:
Associate in Applied Science (AAS):
Certificates:
What types of classes will I take?
Writing, communications, computers, and math. You get hands-on training in local area networks, programming, networking, hardware and software maintenance, database design, and Web page development.
Can my skills be applied to other jobs?
Yes. We give you the chance to use what you learn in a variety of practices and adapt technology to specific needs in your field. You will enter the workforce with established training and a portfolio in hand.
Jobs, jobs, jobs.
The U.S. Bureau of Labor Statistics projects openings in the IT industry to increase by 18.5 percent, adding 632,000 jobs by 2012. Jobs are expected to grow by 41 to 70 percent in the fastest-growing sectors, including:
Software publishing
Internet publishing and broadcasting
Internet service providers
Web search portals
Data processing services
Length of Program
Completion of this program should take two years, assuming that you maintain full-time enrollment status.
For more information contact:
Terry Pasley
(606) 759-7141 x. 66153
terry.pasley@kctcs.edu
Sharon Staviski
(606) 783-1538 x. 66318
sharon.staviski@kctcs.edu
This information should not be considered a substitute for the KCTCS Catalog. You should always choose classes in cooperation with your faculty advisor to ensure that you meet all degree requirements.